This is a natural 'white sound' recording, good for: noise masking, tinnitus relief
, adult and infant sleep aid,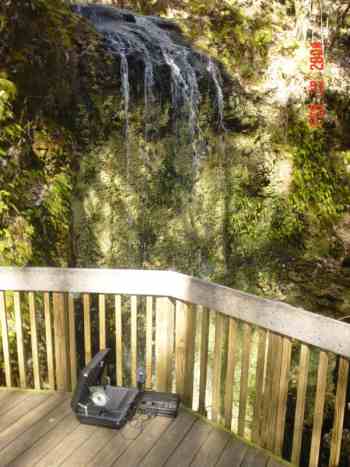 ambient sound, meditation, and more. The source recordings were made at Falling Waters State Park and Torreya State Park, both in Florida.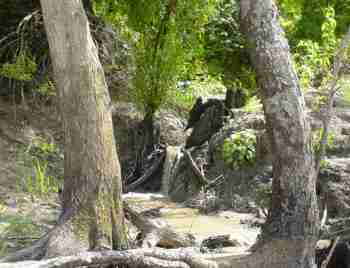 The bulk of the
sound and the dominant white sound is from Falling Waters, with a nice babbling brook from Torreya mixed in for balance. Also audible at times is the singing of a few birds, and a distant small plane.

The recording
goes through a series of gradual changes as the distance from the waterfall varies from far to near and then backs off again at the conclusion.

If you've ever listened to a CD of actual "White Noise" you might have found it to be a grating, irritating sound. And, assuming you own an FM radio receiver with mute defeat, there is no reason to buy a true white noise CD even if you need this sound. Listen to a sample of real white noise here, it is the same sound you get on an FM radio tuned to an unused channel. This recording offers the same benefits, but is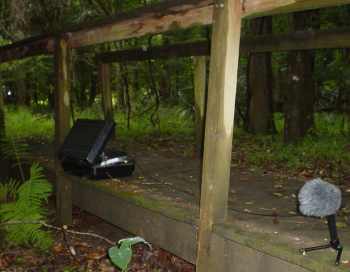 certainly more pleasant to listen to.
Here is a brief sample in mp3 format.

This can be a great sleep aid!

This recording is 73 minutes in length and is an original nature sounds digital recording, recorded by me.